Reuleaux-Modelle
Die Sammlung besteht aus 18 Modellen, die vermutlich aus der in der Zeit um 1880 gebauten Originalsammlung von Franz Reuleaux stammen.
Franz Reuleaux wirkte von 1864 bis 1899 als Professor für Maschinenbaukunde am Königlichen Gewerbeinstitut in Berlin, aus dem die spätere Königliche Technische Hochschule und heutige Technische Universität Berlin hervorging. Reuleaux gilt als einer der Begründer der wissenschaftlichen Getriebelehre und baute eine damals weltberühmte Sammlung von über 800 kinematischen Modellen auf, die später als "Reuleaux-Sammlung" nach ihm benannt wurde. more...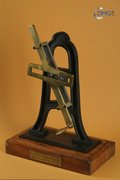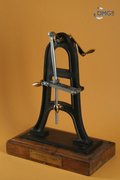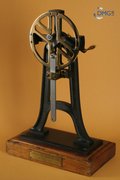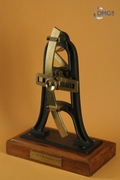 Show all models of this collection (18).
Schauschrankmodelle aus Metall mit Elektroantrieb
Am Institut für Getriebetechnik der Leibniz Universität Hannover befinden sich 34 Modelle, die fest in Glasvitrinen im Treppenhaus eingebaut sind. Diese Modelle können von Studenten, Mitarbeitern und Besuchern besichtigt und in Bewegung versetzt werden. Die Modelle werden über Elektromotoren angetrieben. Die Grundplatten sowie die Getriebeglieder bestehen im Wesentlichen aus Aluminium.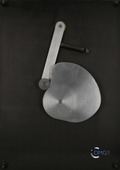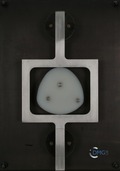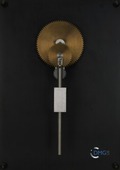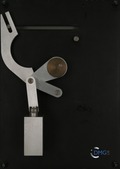 Show all models of this collection (34).